Greg knew wanted to marry Julia and he also knew he wanted the moment he asked her to be his wife to be documented as it would be a moment he would want to share with others and look back upon. He connected with us several months ago to see if we would be available to capture this special moment in Cannon Beach, Oregon. Not only did the proposal sound romantic, but we also adore the Oregon coast and so there was no hesitation—yes we were available!
Oh and the details! Greg asked us to assume the role of photographing the well known and beautiful Haystack Rock so his girlfriend wouldn't be suspect to anything out of the ordinary. He had invited her to stay on the coast with his family for the Fourth of July weekend and asked if she would be in the family photo that that they'd put on the Christmas card this year. Everyone in the family would wear white tops and jeans and maybe before they took the photo he and she would go for a walk on the beach with Kate, his yellow lab.
The plan was they'd walk on the beach where he would propose while we documented the sweet moment. But that's not all. While they walked on the beach, Greg would have many of Julia's friends and family arrive at the beach house where they would decorate and be there to celebrate their engagement with champagne and brunch.
We drove to the Oregon coast, fearful of rain, excited for Greg and Julia and humbled to have the opportunity to document something so important. All went according to plan and Julia said yes! She smiled through her tears and said later she was just happy to have been included in the family photo, and was thrilled that Greg and her would be married.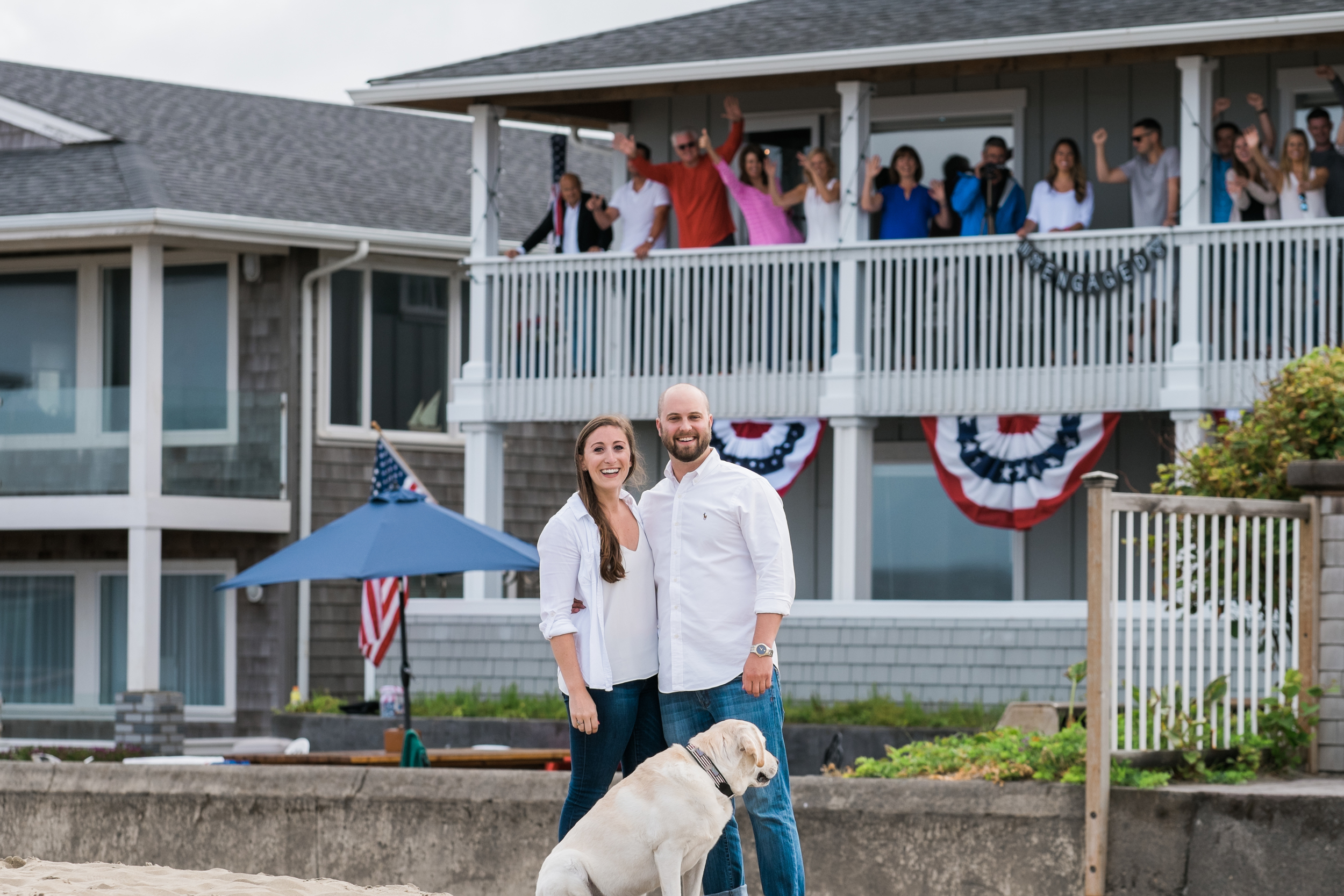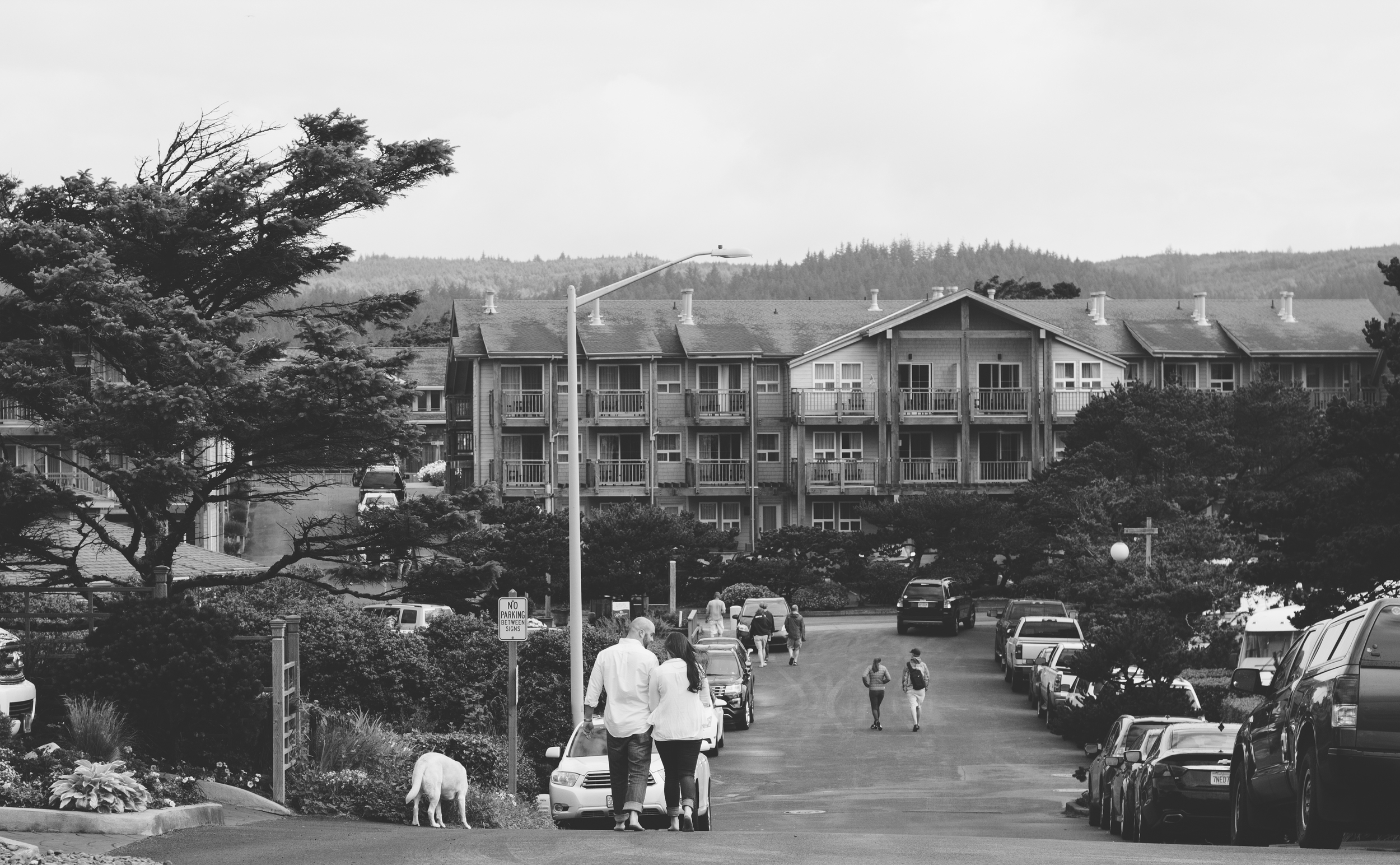 Greg and Julia's families cheered them afterward from the deck of their beach house and welcomed them with hugs and congratulations.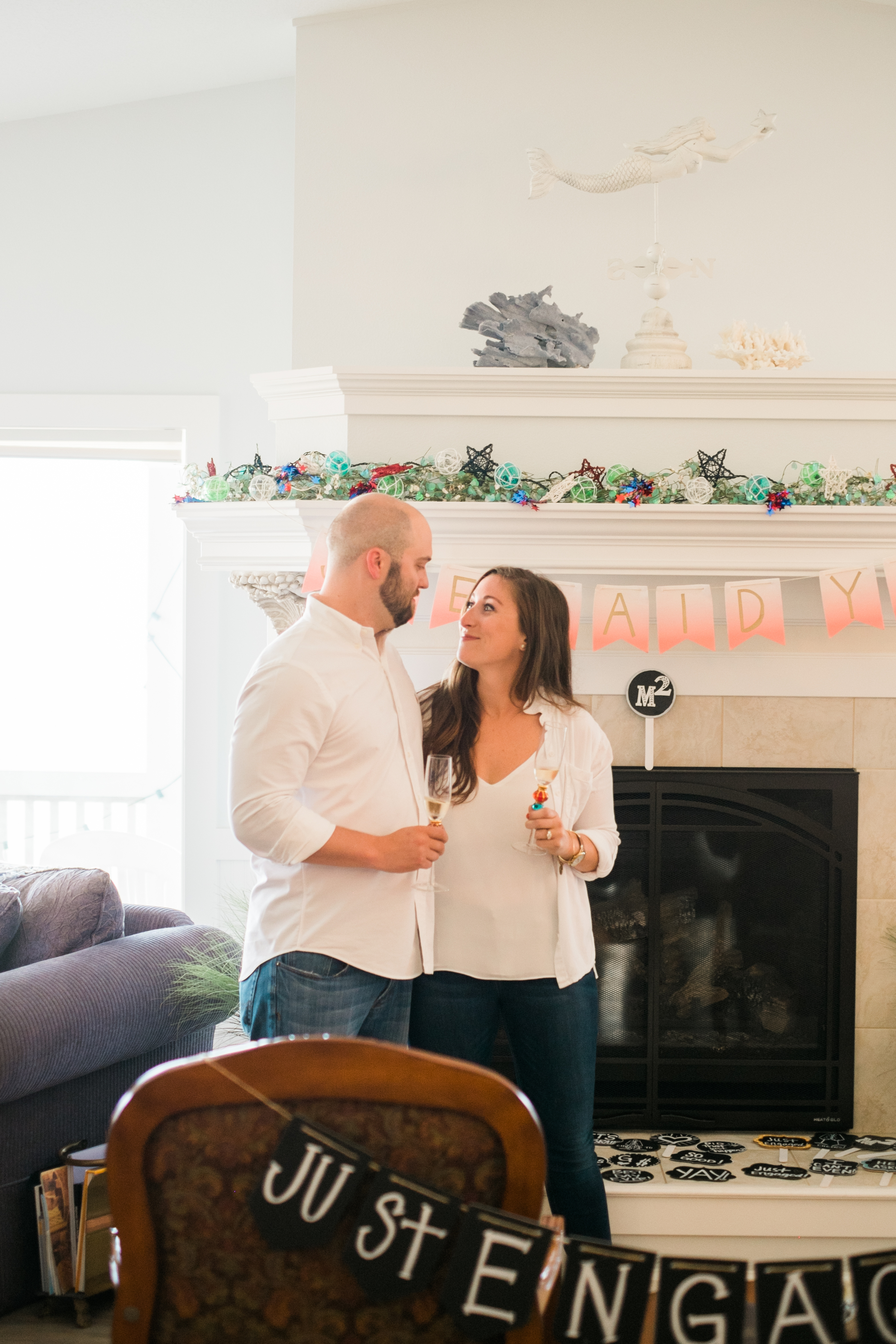 Congratulations Greg and Julia!